Cyber golf design page with the aim to provide resourses for designers of golf courses set in the Australian environment



This site was designed and it is being maintained by Voyen Koreis









Download the splash screen

Download the course
---
Balmoral Links for PGA 2000 released.
Here is the link for downloading
My first PGA2000 design, Amaroo Island, was released. You can download it from here.
COCOS ISLAND released!
Download the .zip file (21 MB)
A couple of images below:
island course
Another screenshot
---
Australian Links GBC version released!
Link to the info page here
Download the .zip file (19 MB)
Download Saved Rounds
---
---
How I came to design fictional golf courses, particularly those situated in Australia? Probably something to do with having been living on this continent for the past 25 years or so. OK, how did I get to live in Australia? That's an entirely different story, and it deserves a separate page. If you are interested click here and you can read about it.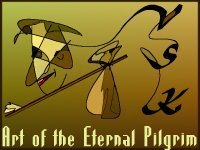 Click on the Eternal Pilgrim above if you want to see my abstract, landscape and computer art
---
---
In case some links don't work try this mirror site
---

---
COPYRIGHT © 2000. All Rights Reserved.
All original artwork is copyrighted and is the intellectual property of Voyen Koreis